Holistic Health Coaching
Clarity - Focus - Purpose - Motivation
What is Holistic Health Coaching?
Holistic Health Coaching is a style of private coaching where we work together to improve your mental and emotional health. Together we create a personalized plan to help you improve your confidence, happiness, and to help you overcome any barriers that may have prevented you from reaching your goals in the past
Improving your mental health and happiness
Creating clarity and focus
Discovering your purpose and passion
Anyone who has a goal they are struggling to achieve
Anyone feeling lost, unhappy and frustrated with life
Book your FREE discovery session now, and let me show you how a few easy changes to your thinking can completely transform how you feel.
---
Hi this is Sam from Ignition Health and welcome to Holistic Health Coaching. If you are ready to take control of your life and create a positive future for you and your family, then I would love to work with you. I have combined my coaching background and my psychology qualifications, to help you create a positive future for yourself through mental tools to help you succeed.
Qualifications
> BaSpC - Bachelor Of Sports Coaching
> GDipPsych - Graduate Diploma Psychology
> Psychological First Aid Training
What Others Are Saying..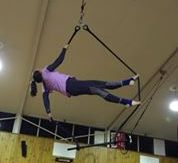 Erin Maxwell
I came to Sam during a time of motivational stagnation, and emotional turmoil. I desperately needed clarity and purpose. Sam's calm and compassionate approach, paired with his limitless patience provided the perfect environment for me to grow. He has taught me the skills to keep myself in balance, focused and calm. Sam helped me to build an exciting picture of what to work towards, and helped me to develop a plan to get there - while enjoying myself along the way. Now I feel empowered, confident, and able to guide myself through the times that I struggle.