Location
We have 2 locations, one in Papanui and one in Bishopdale.
74 HARRIS CRESCENT PAPANUI
In keeping with the Ignition Health philosophy, our brand new private gym in Papanui has been designed to help our members feel at ease with exercise. It's the perfect atmosphere for those who are new to exercise, or don't like the idea of a big busy gym.
6 WESTERLEIGH STREET BISHOPDALE
Our original gym in Bishopdale is home to the Private Health Coaching aspect of Ignition Health. Here we offer private Nutrition, Motivation and most importantly Mental Health Coaching. Everything you need to complement your physical transformations at our Papanui location.
---
We often get asked, what different about what we offer, compared to other options available. So I decided to ask our regular members and these were their top answers...
1. We offer a quiet, private space rather than a busy gym.
2. You get your own private coach to guide you on your journey - perfect for those just starting out, or feeling apprehensive about exercising.
3. The classes are small fun and friendly. One on One workouts are great and it's nice being able to exercise with a friend or partner.
4. It's not just physical exercise we help improve. Your mental and emotion health is also considered. It's a safe place and a judgement free zone.
If you have been thinking about improving your health then we would love to have you join us.
---
Meet Your Coaches
My name is Sam and I am the owner and operator of Ignition Health in Bishopdale, where I have lived all of my life.

I am a father of 4 who is passionate about helping people become the best versions of themselves.
I have over 15 years experience in the industry and I am highly qualified to help you achieve results.
I specialize in health psychology, meaning I know how to help you achieve your results from the inside-out. Often the barriers to achieving life-changing results are within your own mindset and the way you think. It is my passion to help others discover who they can be without these thoughts holding them back.
I have completed a Bachelor Of Sports Coaching, Graduate Diploma in Psychology as well as various fitness industry qualifications. Over the years I have refined these expertise, and I know who to help people create meaningful changes to their overall health.
When I am not out in the gym, I can be found spending time with my family, being a dance dad, running the charity Smile Dial, and the local Community Patrol, or keeping the faith while watching the Warriors.
---
Lucy Flattery - Head Coach
Kia ora koutou katoa, my name is Lucy, and I am a coach at Ignition Health!
Currently I am a student at the University of Canterbury, studying towards my Graduate Diploma in Secondary teaching qualification specializing in Physical Education and Health!
I was born in Christchurch and have been here my whole life, apart from four years down south, where I moved to complete my undergraduate degree of Physical Education and Exercise Sciences at Otago University.
I have 5 years' experience in the industry and am very passionate about supporting others to reach wellbeing goals, and to find a balance in life where fitness can be a part of it! It is important to me that our clients are able to see benefits of training not only for physical wellbeing but all areas of our wellbeing. It is also important that we have fun while doing it!
I love being in the outdoors when I am not studying or at the gym, especially in the water or on the snow! I love spending time with my friends and family and our family's dog Charlie who likes to come on adventures with me!
---
What Others Are Saying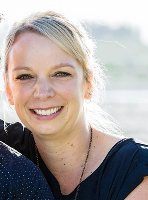 Sarah Johnstone
I have been working with Sam since late 2012. Sam is patient, kind and always works to your fitness level. As time has gone on and my fitness level has increased Sam has adapted my programme to ensure I am still challenged yet still enjoying the sessions. No workout is ever the same! Sam also keeps your mind focused on achieving your goals. No questions around fitness/health/wellbeing is ever off limits. Thank you Sam for your continued support, challenges and motivation. Thanks Sarah Johnstone.
I've been training with Ignition Health for 8 weeks. So far I've sensed nothing but positive vibes and true dedication for helping others. With Ignition Health you are not treated as a client but rather as a friend who needs help. I've benefited from their specifically designed program tremendously on both physical and non-physical levels. If you are looking for the right place to guide you through your journey then these are the people you need to get in touch with.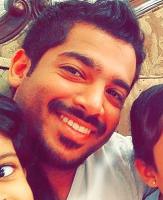 Sain Alfakhar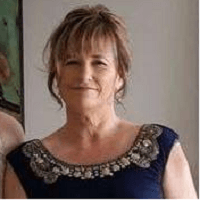 Suz Tillman
I have been going to Sam for a while now and I'm not a gym bunny but wanted to get fit, healthy and lose some weight. With Sam's help and some hard work I've got there. I totally would recommend going to Sam he pushes you hard but knows what you are capable of achieving. I will set some more goals this year and keep going. Once again thanks so much Sam