We are a family-focused private studio in Christchurch. Our aim is to bring health and fitness to all ages and levels of fitness.

Our private atmosphere creates the perfect space for you to mentally unwind while you improve your strength, energy and health.

And because your workouts are private, your experience will be comfortable, effective - and affordable.

The Ignition Health studio has been able to help hundreds of people achieve life-changing results, without the need to join a commercial gym.

We will support you every step of the way to help you take back control of your eating habits, improve your strength and fitness, and most importantly
improve your quality of life!
---
Sam is a father of 4, and has over 15 years in the health and fitness industry. He enjoys helping whole families improve their health, and working with all ages and fitness abilities.

"I believe that by role modeling healthy behaviours to our kids, we can help them develop a healthy mind and body as they grow - which will improve their quality of life
when they are older".

Sam specializes in helping people who have little interest in joining a gym - but would like to improve their physical and mental health. So if you have never really exercised before, but you would like to do something about your health once and for all - then Sam can coach you every step of the way.

"I love sitting down with people, getting them excited and motivated about their goals - then coming up with a fail-proof plan to help them achieve meaningful results".

Sam has completed a Bachelor of Sports Coaching and a Graduate Diploma in Psychology - which adds to his Personal Training qualifications. This helps him to better understand the people he works with, and he knows how to help them overcome any barriers to their success.

"My education and experience enables me to help people with their mental & emotional health - in a way that complements their physical health".
---
LOCATION
We are located at 6 Westerleigh Street, Bishopdale, Christchurch, 8053
---
PRIVATE TRAINING
Our private Personal Training sessions are designed to make you feel at ease with exercise.
You can choose to train 1-on-1, with a friend or family member, or find a group of friends to join you.

Whichever option you choose, our private atmosphere makes your workouts stress free and comfortable.

You will experience more than just a workout. You also get regular Measurements,
professional Before and After Photos, Home Workouts, Nutrition Coaching , and 24/7 Support from your coach, workout buddy - and friend.
OVER 15 YEARS EXPERIENCE
With over 15 years experience in the industry, including a qualification and passion for Health Psychology, we have successfully helped people with:
If you would like similar results contact us today!
Come and experience the difference a Private Studio can have on your mental and physical health, for you and your family
HERE'S WHAT OTHERS ARE SAYING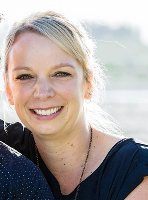 Sarah Johnstone
I have been working with Sam since late 2012. Sam is patient, kind and always works to your fitness level. As time has gone on and my fitness level has increased Sam has adapted my programme to ensure I am still challenged yet still enjoying the sessions. No workout is ever the same! Sam also keeps your mind focused on achieving your goals. No questions around fitness/health/wellbeing is ever off limits. Thank you Sam for your continued support, challenges and motivation. Thanks Sarah Johnstone.
I've been training with Ignition Health for 8 weeks. So far I've sensed nothing but positive vibes and true dedication for helping others. With Ignition Health you are not treated as a client but rather as a friend who needs help. I've benefited from their specifically designed program tremendously on both physical and non-physical levels. If you are looking for the right place to guide you through your journey then these are the people you need to get in touch with.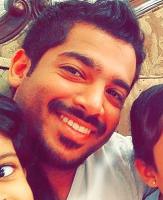 Sain Alfakhar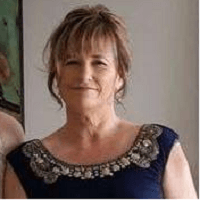 Suz Tillman
I have been going to Sam for a while now and I'm not a gym bunny but wanted to get fit, healthy and lose some weight. With Sam's help and some hard work I've got there. I totally would recommend going to Sam he pushes you hard but knows what you are capable of achieving. I will set some more goals this year nad keep going. Once again thanks so much Sam