Location
We are located at 6 Westerleigh Street, Bishopdale, Christchurch, 8053
---
The Private Studio
The question we get asked the most is what makes a private studio different to joining a gym? So I decided to ask our regulars and these were their top answers...
1. We offer a quiet, private space rather than a busy gym - children are always welcome, and great for those who don't like lots of people.
2. You get your own private coach to guide you on your journey - perfect for those just starting out, or feeling apprehensive about exercising.
3. The classes are small fun and friendly. One on One workouts are great and it's nice being able to exercise with a friend or partner.
4. It's not just physical exercise we help improve. Your mental and emotion health is also considered. It's a safe place and a judgement free zone.
If you have been thinking about improving your health then we would love to have you join us.
---
Meet Your Coaches
Sam Hall - Owner/Operator
My name is Sam and I am the owner and operator of Ignition Health.

I am a father of 4 who is passionate about helping people become the best versions of themselves.
I have over 15 years experience in the industry and I am highly qualified to help you achieve results.
I specialize in health psychology, meaning I know how to help you achieve your results from the inside-out. Often the barriers to achieving life-changing results are within your own mindset and the way you think. It is my passion to help others discover who they can be without these thoughts holding them back.
I have completed a Bachelor Of Sports Coaching, Graduate Diploma in Psychology as well as various fitness industry qualifications. Over the years I have refined these expertise, and I know who to help people create meaningful changes to their overall health.
When I am not out in the gym, I can be found spending time with my family, being a dance dad, running the charity Smile Dial, and the local Community Patrol, or keeping the faith while watching the Warriors.
Hey name is Shammah. My fitness journey started in my early teens when my dad forced me to go to a martial arts class! I fell in love with the style, the intensity of training, and the way it made me feel.
I became a mum in my late teens and as well as gaining a beautiful baby boy I also unfortunately gained an extra 20kgs! Apparently you're not actually supposed to eat for two! My confidence took a serious hit and so did my mental health.
I really struggled over the next few years to get my life back on track. I desperately wanted to lose weight but due to a lack of knowledge I made mistake after mistake which led me to developing an eating disorder. It was one of the hardest periods of my life but I got through it with small changes, consistency, patience and determination.
My own personal battles became the fuel behind my desire to help others. I know first hand what it feels like to struggle and want to ensure people don't make the same mistakes I did. Knowledge really is power!
After recovering I went on to train in kickboxing and boxing before starting my personal training qualification. I became a group fitness instructor specializing in boxing, circuit training and spin classes. I now also work as a personal trainer and I absolutely love it!
I like to incorporate different styles of training into my sessions as well as a few laughs. I enjoy tailoring sessions around the client's specific needs, body type and interests. I am currently studying towards my bachelor of nutrition so I can help educate people about food, mindset and lifestyle changes.
I am also currently learning more about movement therapy. My goal is to help people be pain free, develop a healthy relationship with exercise and find balance with their nutrition.
In my spare time I love spending time with my family, writing, hiking, rock climbing and op shopping!
---
What Others Are Saying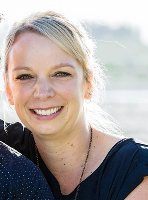 Sarah Johnstone
I have been working with Sam since late 2012. Sam is patient, kind and always works to your fitness level. As time has gone on and my fitness level has increased Sam has adapted my programme to ensure I am still challenged yet still enjoying the sessions. No workout is ever the same! Sam also keeps your mind focused on achieving your goals. No questions around fitness/health/wellbeing is ever off limits. Thank you Sam for your continued support, challenges and motivation. Thanks Sarah Johnstone.
I've been training with Ignition Health for 8 weeks. So far I've sensed nothing but positive vibes and true dedication for helping others. With Ignition Health you are not treated as a client but rather as a friend who needs help. I've benefited from their specifically designed program tremendously on both physical and non-physical levels. If you are looking for the right place to guide you through your journey then these are the people you need to get in touch with.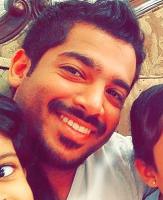 Sain Alfakhar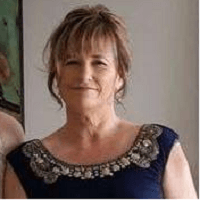 Suz Tillman
I have been going to Sam for a while now and I'm not a gym bunny but wanted to get fit, healthy and lose some weight. With Sam's help and some hard work I've got there. I totally would recommend going to Sam he pushes you hard but knows what you are capable of achieving. I will set some more goals this year nad keep going. Once again thanks so much Sam